Nya resultat för STINTs internationaliseringsindex presenteras. Hur har pandemin påverkat de svenska lärosätenas internationalisering? På hybridseminariet har vi även med Sonia Feigenbaum, som kommer att berätta om utvecklingen av comprehensive internationalisation på The University of Texas at Austin.
STINT internationaliseringsindex visar sedan 2012 årligen hur internationella svenska lärosäten är baserat på ett antal faktorer som forskningen, studenternas och de anställdas internationella mobilitet, och utbudet av utbildning på annat språk än svenska. Indexet omfattar de 28 lärosäten som har substantiell forskningsvolym och det uppdateras årligen.
Programme: (seminariet hålls på engelska)
14:00 Introduction
Dr. Andreas Göthenberg, Executive Director STINT
Organizing comprehensive internationalization
Dr. Sonia Feigenbaum, Senior Vice Provost for Global Engagement and Chief International Officer, The University of Texas at Austin
STINT Internationalisation Index 2022
Dr. Hans Pohl, Programme Director STINT
Award ceremony (approximately 14:45)
Break
15:00 How has the internationalization strategy developed during the past decade and are further changes needed?
Short presentations by the most international Swedish universities followed by a panel discussion with the presenters and Dr. Feigenbaum, moderated by Dr. Göthenberg
16:00 End
Online: via Microsoft Teams
Datum: Onsdag 25 Maj 2022, kl 14.00–16.00
Seminariet kommer att hållas på engelska.
Registrering: Vänligen registrera dig senast 20 maj, 2022.
En länk skickas ut via e-post innan seminariet.
Kontakt:
Hans Pohl
Programchef, STINT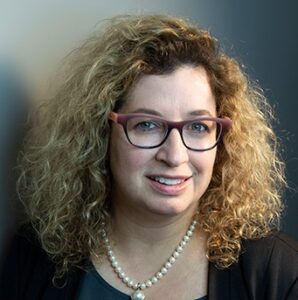 Dr. Sonia Feigenbaum began her tenure as the inaugural senior vice provost for global engagement and chief international officer in February 2019. During her first year, she led efforts with stakeholders across campus and beyond to create the Texas Global brand, a comprehensive vision for international engagement at UT and she restructured global engagement operations to maximize growth, streamline processes, and create a wholistic approach to internationalization. She also led the vision for the publication of the first university global engagement report and in 2021, UT Austin received the prestigious 2021 Senator Paul Simon Award for Comprehensive Internationalization. To date, she has raised funds in excess of $14M to implement on- and off-campus internationalization programs, she negotiated new contracts with international partners, launched major initiatives to bolster transnational research, international internships and virtual exchanges, and she created new or deepened existing strategic partnerships with institutions abroad.
Dr. Feigenbaum earned her undergraduate degree in music performance (cello) and master's and doctoral degrees in Spanish from Indiana University, Bloomington.
I STINTs personuppgiftspolicy förklarar vi hur vi samlar in och använder information om våra användare, och hur vi skyddar våra användares integritet.