We are extending our activities abroad by establishing a presence in North America as a complement to the office opened in China in 2018. In order to further promote academic partnerships with a continent that is in many ways at the research front, and to increase understanding of the knowledge systems of Canada and the USA, Dr Niklas Z. Kviselius has been appointed STINT's representative in North America.
Dr Niklas Z. Kviselius has extensive experience of trend and policy analysis and building strategic relationships in research and higher education in Japan and South Korea. He previously held the position of science and innovation counsellor at the Swedish embassies in Tokyo and Seoul. Since 2017, he has been heading a governmental research and development office in Canada with its own research funding in a wide spectrum of areas. In this role, he has established close contacts in the academic and private sectors in North America, Europe and Asia. 
"Our new staff member's thorough and extensive experience of trend and policy analysis as well as strategic relationship building in research and higher education further enhances STINT's competence. By establishing a presence in North America, STINT also contributes to strengthening Swedish trend analysis of the area and therefore to the strategic efforts of universities," says Dr Andreas Göthenberg, Executive Director of STINT.
The USA is still the world's foremost research nation, although its relative global research contribution is decreasing as China and other countries invest more in research. Historically, it has been difficult to achieve consensus in the USA regarding the priorities of long-term federal research funding. The federal structure, in which states and individual higher education institutions (HEIs) enjoy considerable autonomy, may make the landscape more difficult to navigate for Swedish actors but it also presents opportunities when these can be identified.
In Canada, there are indications of increased future investment in both basic and applied research. The aims of such investments are diversification, with Canada looking for new international research partnerships, and the concentration of research funding in a number of areas that on the whole resemble Swedish strengths.
Given STINT's purpose of promoting internationalisation, as well as the importance of collaboration with democratic countries such as the USA and Canada that are leading nations in research and innovation, this initiative is in line with STINT's ambition of fulfilling a clear role as a national knowledge resource for the strategic internationalisation of Swedish higher education and research. The aim of this initiative is to support Swedish HEIs' strategies, activities and networks in relation to North America through contributing knowledge and skills to Swedish HEIs and research funders on developments in higher education and research in Canada and the USA.
The North American operation will cooperate closely with the Swedish embassies in Ottawa and Washington, the consulate-general in New York, as well as Swedish HEIs and research funders.
Through its 25-year history, STINT has supported research partnerships with North American universities and given Swedish lecturers' the opportunity to teach at STINT's partner institutions as part of the Teaching Sabbatical programme. The Teaching Sabbatical partner institutions are Amherst College, Arizona State University, The Ohio State University, the University of California Berkeley, the University of California, Los Angeles, the University of Texas at Austin, and Williams College.
Programme calls for North America:
Grants for Double Degree Programmes
Grants for Teaching Sabbatical
Mobility Grants for Internationalisation
Strategic Grants for Internationalisation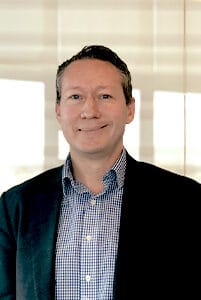 Dr Niklas Z Kviselius
Representative in North America 
niklas.kviselius@stint.se
Skype: nzkviselius
Photo: Private